Services

Automatic Car Wash
Take pride in your ride with a comprehensive car wash, inside and out, at our location.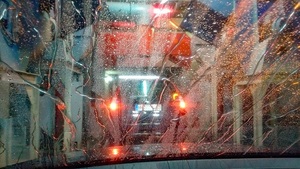 Is your car looking a little worse for the wear? Road salt, dust, debris, and even just the stress of day-to-day driving can all lead to problems with your car, but it's nothing that a good, old-fashioned car wash can't help. We are pleased to offer a full-service car care center that offers a comprehensive list of car wash services to keep your car looking great.
Why Invest in a Car Wash?
Your vehicle should be your pride and joy, and you should feel excited to take it out on the road. A car wash can help with this. Yet getting your car washed is about more than just your image. It also helps protect your car from rust and other problems associated with dirt and road debris. If you want to extend the longevity of your car and its paint job, then plan to have it washed on a regular basis. Finally, regular car washes can prevent rust on the undercarriage of the car, so they can extend the life of the vehicle, especially if you drive in harsh or snowy climates. When you have your car washed regularly, you will enjoy taking it out on the road.
Comprehensive Car Wash Service
At our car care center, you can have a wide range of car wash services performed. Our full-service car wash will get your car looking its best. Talk to our car care team about the different car wash options we provide, so you can choose the one that best fits your needs.
A dirty vehicle is an embarrassment. Bring yours to us today to get it cleaned up and ready to ride.